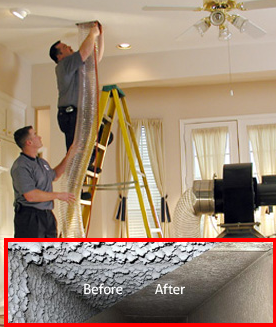 When it comes to installing, repairing or replacing a heating system, a highly trained professional who is certified and well experienced in this job is required. The equipments which are used in a heating system is very complex and powerful energy sources like electricity or natural gas is involved in it. If a little mistake is made while repairing the heating system, it can cause huge accident. This is a job that needs years of training and experience. Let's discuss some tips that will help any homeowner find the perfect company for repairing heating systems.
Check Previous Experience
Always check the time for which the company is working in this business. Generally companies which are quite reputable means they are in this industry for quite a longer time period and they have expert and well trained employees. Try to hire a company which has at least 10 years of previous experience.
Customer Reviews are Important
Try to search the company website or reviews about the company in the internet. If the company is well reputed, you will find many blogs where previous customers have posted their experiences when they hired the company and their opinions. If you are satisfied with customer reviews, you can trust the company.
Check for Certifications and License
For a heating repair company to start a business, a license issued by a state is needed which allows them to start a business in that specific state. If you are unsure whether the company you are hiring has that license, ask them. A genuine company will always show the customer a copy of the license. Apart from that, they will also show you a copy of the insurance policy which states that the customer should not be held responsible if any employee gets hurt while repairing the heating system at your house.
Take Suggestions from Others
Ask your friends or relatives whether they know any good heating repair company. They will be able to provide you references if they have previously hired such a company. Check whether they are equipped well enough for efficiently carrying out the repairing service. Sometimes the company from which you bought the heating system has their own business of repairing, if not, they may also be able to provide you with references of repairing companies.
Affordability
Check how much the company charges for repairing the heating system. Generally well reputed companies have a quite high rate for this kind of jobs, still if you feel like the charge is too high for a simple repairing job, try other companies. A number of well reputed repairing service companies are available. Compare their rates and hire the one that suits you.
Choosing a good heating company is a job that needs time and well research. It is the best option to choose the company when you install the heating system. Surf the net, take a look at magazines and newspapers or ask friends and families about repairing companies. This will save time later and when your heating system is damaged suddenly, you will be able to hire a company without any wastage of time.