A wise man once said that if it is in your ducts, it's definitely in your lungs. Dust and other particles normally gather in the ducts and filter system over time even in a house where the air filter is replaced on a regular basis. This usually results in decreased air quality and performance of the system. There are times when moisture can form in the system which creates an ideal environment for growth of mold and other potentially hazardous living things.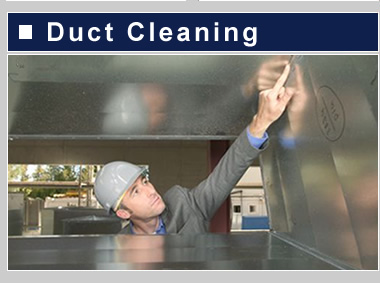 When Should You Consider Cleaning Air Ducts?
Duct cleaning is very important as it usually improves energy efficiency of the HVAC systems, increases their lifespan and also helps you save money by lowering utility bills. You should consider having them cleaned when: There is visible substantial mold growth inside various hard surfaces like sheet metal or on other parts of the cooling and heating system. When the ducts are infested with rodents, insects or any other type of verminWhen there are excessive amounts of debris, dust and other particles clogging the ducts.
Key Groups That Benefit From Cleaning Air Ducts
Cleaning the air ducts helps to improve quality of air tremendously. Although everyone benefits from the clean air, some of the key groups that it is most beneficial to include:
Children- children and infants are more susceptible to indoor pollutants and dust mostly due to the time that they spend near or on the floor of the house. Cleaning the ducts helps to create a new environment to welcome newborns home to fresh air. Children who suffer from asthma and allergies also get healthier air to breathe in.
Elderly- poor air quality in the house can have direct and adverse effects on the elderly persons. Cleaning the ducts provides comfort and leads to decreased fatigue for the elderly to enjoy their stay in the home more.
Immunocompromised persons- these are persons suffering from cystic fibrosis, undergoing chemotherapy or have gone through organ transplant. Cleaning the ducts makes the air healthier and fresh for breathing. It reduces bacteria and allergens that result in common illnesses. The process is also important for decreasing mold presence that can cause dangerous infections.
Pets- most veterinarians often advice people to improve quality of air for their pets; this is because pets are usually susceptible to various allergens as they play on the ground. This makes them healthier and more comfortable making them happy and you also get reduced trips to the vet.
You don't have to go through the process of cleaning the ducts on your own as there are professionals who have specialized in this. All you have to do is look for a reputable firm that will do a great job without any complications. The professionals should come with all the necessary tools that are needed to make the work run smoothly. If possible, you can get reference from someone they have worked with before to be on the safe side. Always make sure that they have the necessary licenses and explain the procedures well so that you can know what is going on.